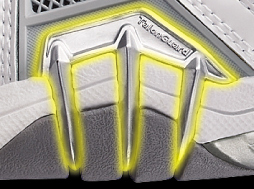 TalonGuard is a lateral stability technology which combines two levels of TPU. Like an eagle's claw, it is placed at the lateral forefoot to provide stability and also prevents pronation during lateral movement.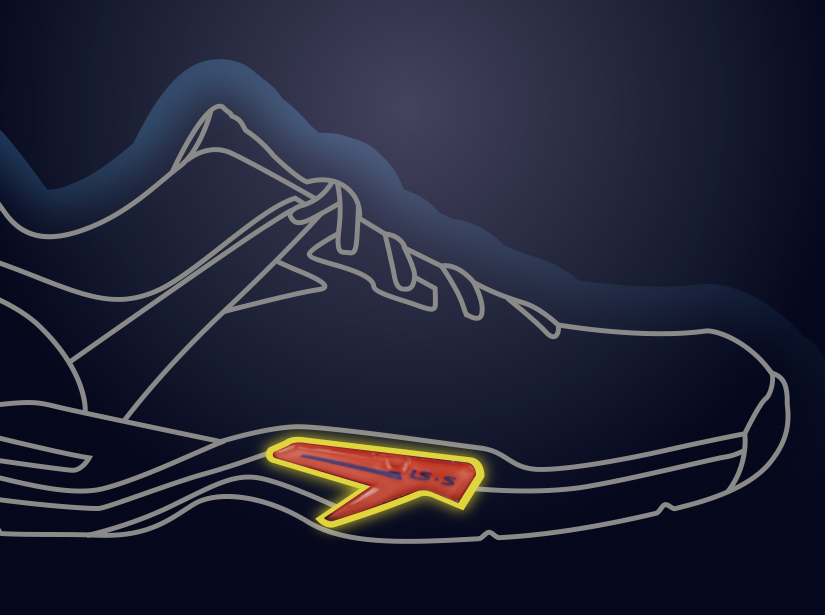 The outside of forefoot is designed using high-strength TPU. This significantly enhances the lateral stability during intense and rapid transfer of direction when playing badminton.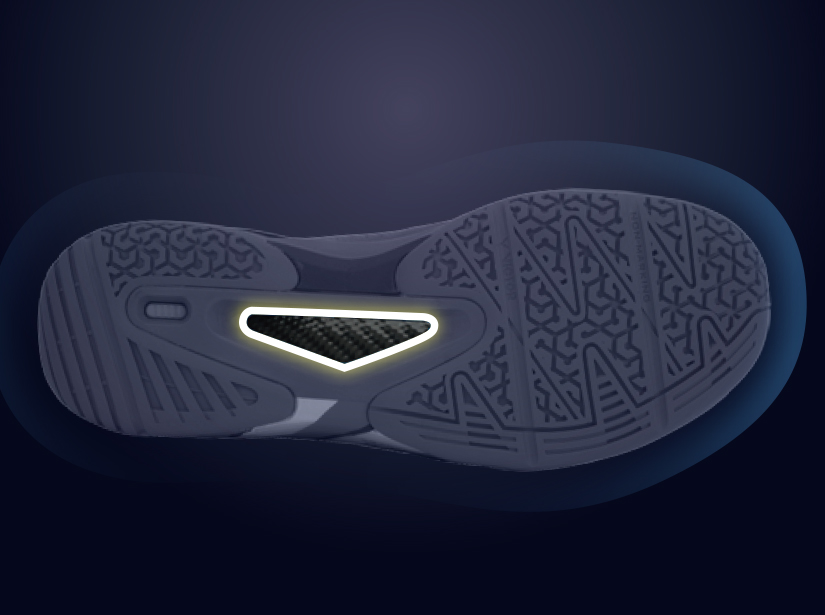 The three-dimensional carbon fiber sheet provides mid-sole stability and decreases the torsional strain on the foot's arch.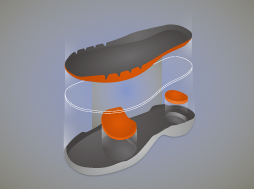 The new generation of highly elasticity material, with a 22% increase in rebound ability. The shock absorbency increase by 6%, which can dramatically enhance the instant resilience, shock absorption and cushioning effect to shocks.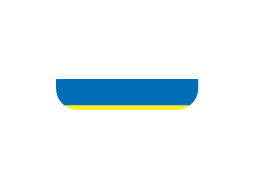 The double layer pad combined with ENERGYMAX shock absorption and ENERGYMAX bound insole, can reduce impact of landing and increase rebound.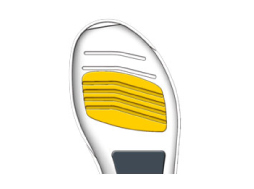 A High elasticity ENERGYMAX insole insert is placed at the forefoot to increase the rebound and cushion at the point of impact.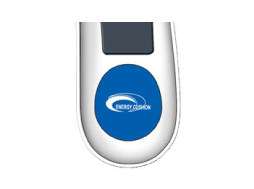 ENERGYMAX reduces the impact of landing and aids in moving in the next movement. This effectively reduces the loss of momentum.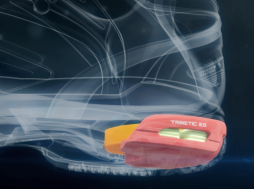 The new revolutionized TRINETIC2.0 triple-effect energy conversion system has an upgraded shock absorption. Through the recombination of newly developed materials, it has a 35% increase in shock absorption during high-impact when compared with the first generation to achieve excellent ability and comfortable wear.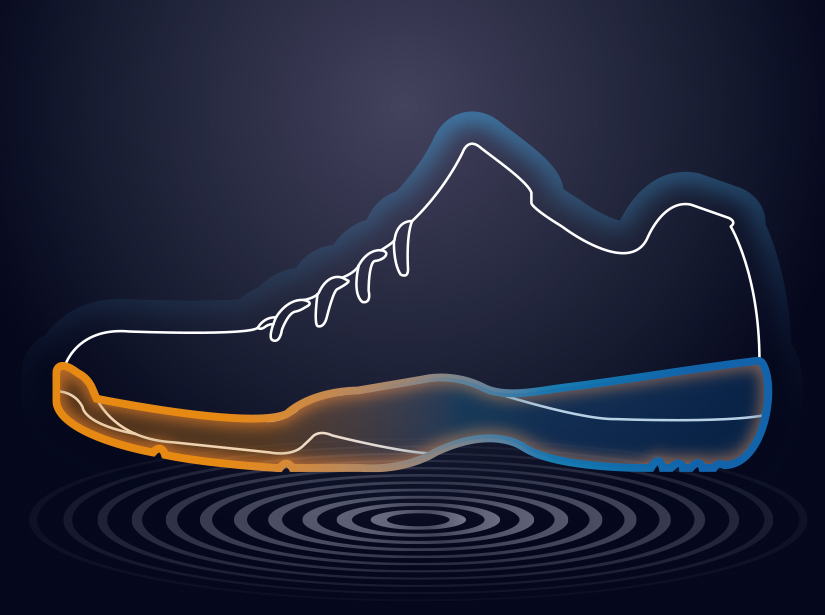 A new, completely upgraded lightweight, highly resilient, and durable midsole, which has a 16% in durability when compared to the original high resilient EVA. It improves the life-span of shoes, reduced 19% of weight, flexibility increased by 5%, and lowered muscle burden in intensive exercises, which allows one to take agile paces quickly.

The ultralight material used for mid-sole is much lighter than ordinary EVA. Lightweight, strong and resistant to deformation, this material is capable of absorbing part of external impacts and providing excellent cushion.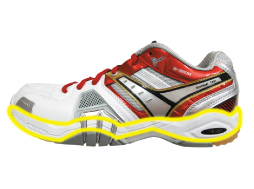 Highly resilient midsole material is more durable and retains its shape better. It not only provides the basic stability and shock absorption but also increases flexibility and increases the reaction time while changing directions.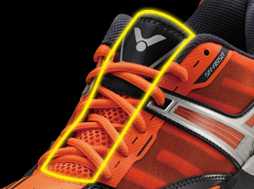 A sock-like tongue design accompanied with the three dimensional mesh fabric wrap around the foot providing a more responsive and comfortable feel.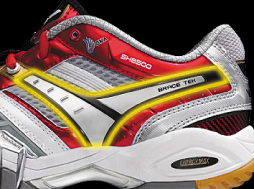 BRACE TEK technology provides more comfort and safety feeling to the foot, which gives more stability throughout the entire shoe.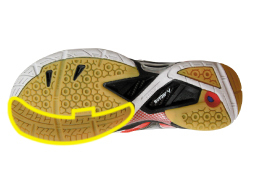 This is a special ultra-abrasion resistance soft rubber that provide excellent grip, slip resistance and wear resistance.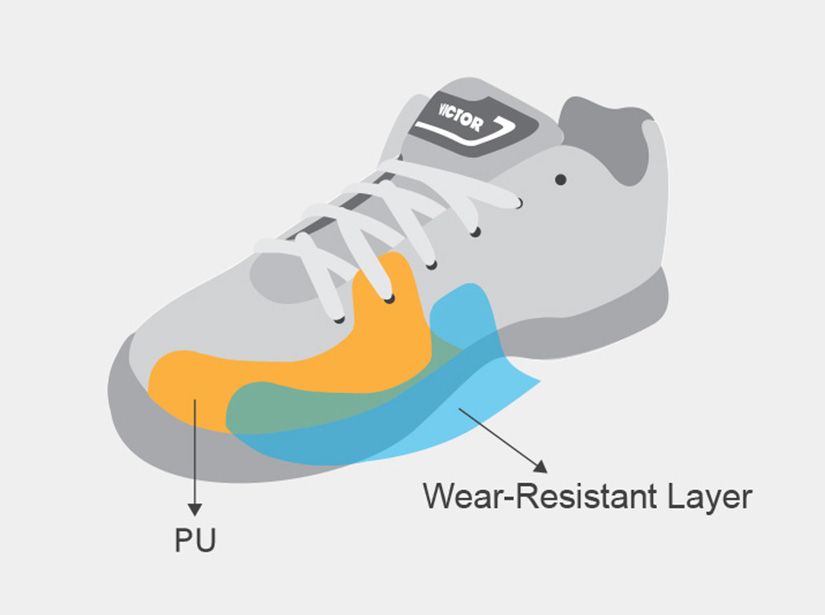 A thin film is applied over the soft and high-density PU leather to provide better strength and durability.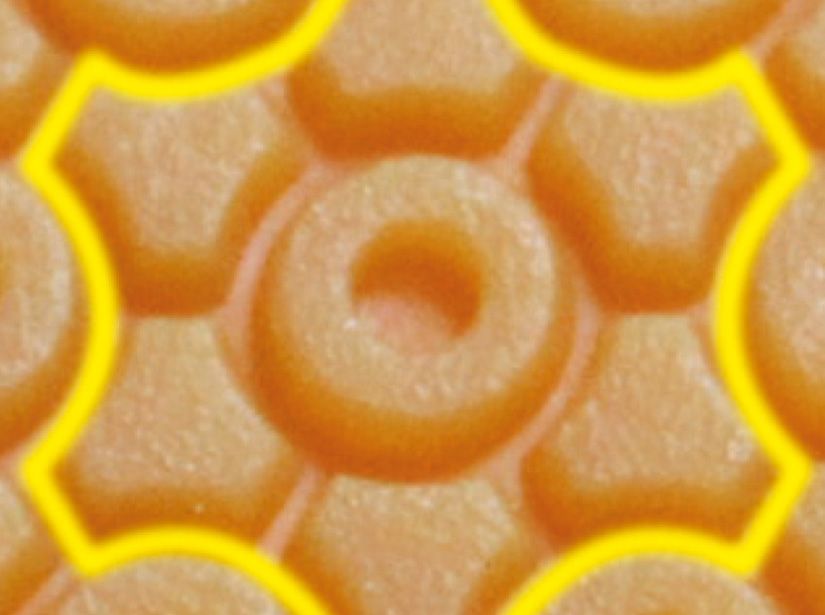 Coping with the asterisk steps, the center is the rounded-shape design surrounded by triangular shapes. The radiation pattern provides more grip on the court during lateral and vertical movements. The small lump pattern distribution adds additional grip as the sensor and increases the grip.